Event & Exhibition Stall Design
Exhibitions - A medium that reaches masses
---
Exhibitions - A medium that reaches masses
In todays cut-throat competition, exhibiting your product or service is the first step towards sales. At Purple Phase Communications, we believe exhibitions are an unparalleled opportunity for sellers, buyers and associate people to come under one roof. Hence, to expand the exhibition potential we strive to provide strategic and apt exhibition stall design solutions that meet the need of the hour.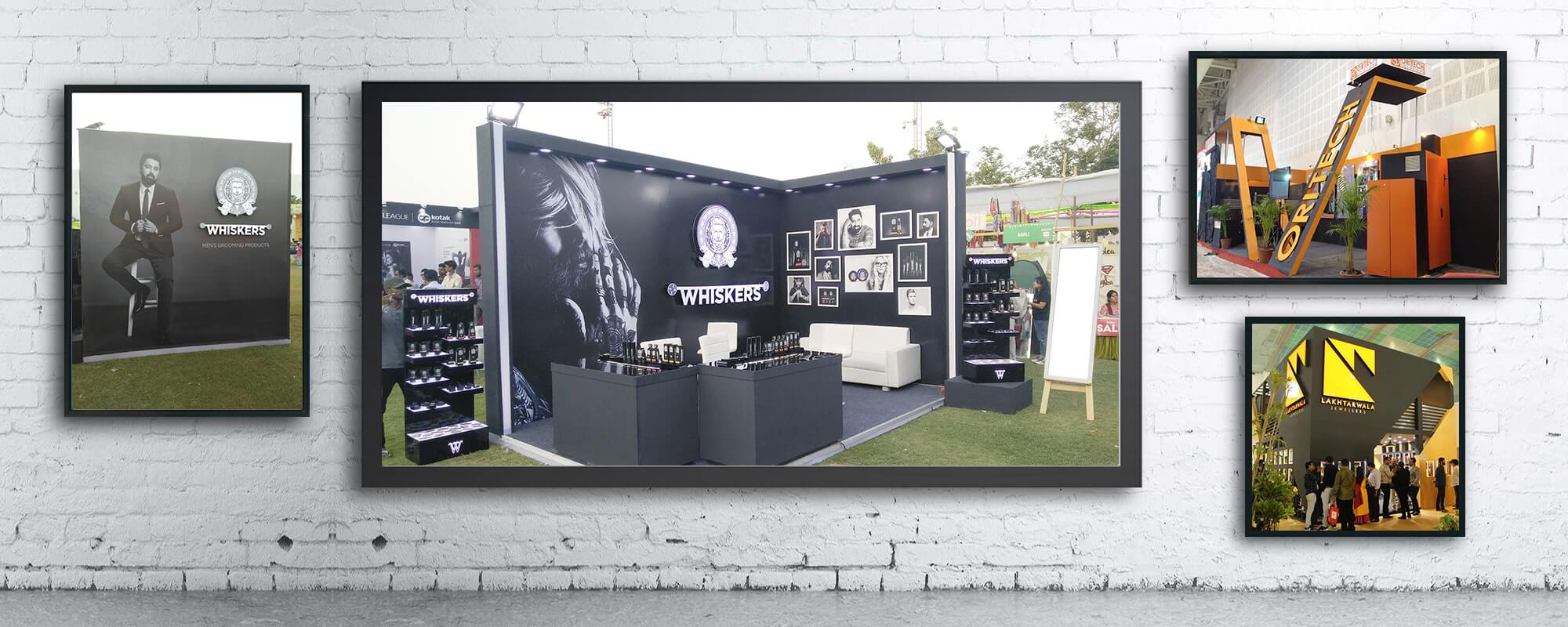 Exhibit with Excellence
At Purple Phase Communications, we provide end to end exhibition stall design solutions. To provide personalized solutions, we start execution only after thoroughly understanding the brief, product, service, objectives and target audience.
For any business, events and exhibitions are one of top priorities as they enable exhibitors to meet visitors personally, expand their business network and build trust & brand value in the market. That is why, while providing 360 degree exhibition solutions, we create unique concepts and tailored designs that create extraordinary business experience for exhibitors and visitors.
Rapid & Reliable Events & Exhibitions Services
Keeping the elements of branding and integrated marketing strategy at centre, we provide a comprehensive package of services for events & exhibitions.
We have classified our services in the below categories
Stall Design & Execution
Brochure Design & Printing
Corporate Presentation
Our expertise and experience in all the services we provide enable exhibitors to rest assured and focus on serving customers and building relations instead of getting involved in teeny-tiny matter.
Innovative & Cost-effective Stall Designs for Diverse Industries
We firmly believe that events and exhibitions are not reserved for a group of industries and high budget projects. It is for every startup to MNC that believe in growth. To increase the footfalls, engage visitors and bring your business in spotlight even when the business is surrounded by competitors, we provide strategically planned innovative solutions that fit in the budget. Here are few of the industries for which we have consistently worked for
Foods & Beverages
Cafe & Restaurants
FMCG
Pharmaceutical
Agriculture
Health & beauty
Why We Are The First Choice Of Our Clients?
We create exhibition stall designs that speak for themselves and grab visitors attention. We have on board a team having extensive experience of creating stall designs for diverse industry segments. Here are our some other peculiarities that make us first choice of our clients.
#1.Boundless Creativity
To date, we have worked on diverse humongous to small projects, on huge to small space, and every time we have seen our client satisfied with our work. As we have got a knack for creating wonders out of limited resources, our solutions never get affected by tight deadlines, limited space and budget.
#2.Network Across India
We are based in and operate from Ahmedabad but we have resources, capabilities and network of associates to provide services across India. Be it 1 day event or an event spanning entire week, we have expertise, experience and network to provide you a consolidated solution.
#3.Result Oriented Strategy
There is more to events and exhibitions than creating an attractive stall design. If it do not increase the footfall and conversion ratio, it just an event and not exhibition. To increase footfalls at exhibition stall, first we understand psychology of visitors and exhibition layout, and then keeping the analysis at centre, we create appealing and customized designs with innovative ideas.
Events and exhibitions are much more than this write-up. Our clients appreciate us for getting into their and their clients heads, and taking care of their stall planning and execution strategically and gracefully. If you are looking for a company who can help you make the most of an event or exhibition then Purple Phase can be a company where your search ends.