Branding Agency in Ahmedabad
Creative Branding Backed by Concrete Strategy
---
"Impactful Advertising is the Ultimate Growth Strategy"
Every foresighted marketer and entrepreneur understands that effective marketing mix is essential to the success of any business. All four Ps of the marketing mix – namely product, price, place, and promotion – carry equal significance for the growth and development of any business and brand. Purple Phase Communications can help you with the fourth P of marketing mix, i.e., promotion.
We provide 360-degree branding & advertising solution in Ahmedabad. We also offer unmatched solutions for logo and branding in Ahmedabad. We implement branding & advertising solutions crafted to the need of clients with an objective of communicating a brand message in an easy-to-understand and compelling-to-remember manner. Effectuating advertising as a theatre to create and tell stories arousing long-lasting impact is our specialty. This expertise has propelled us into the spotlight as a leading provider of branding & advertising solution in Ahmedabad.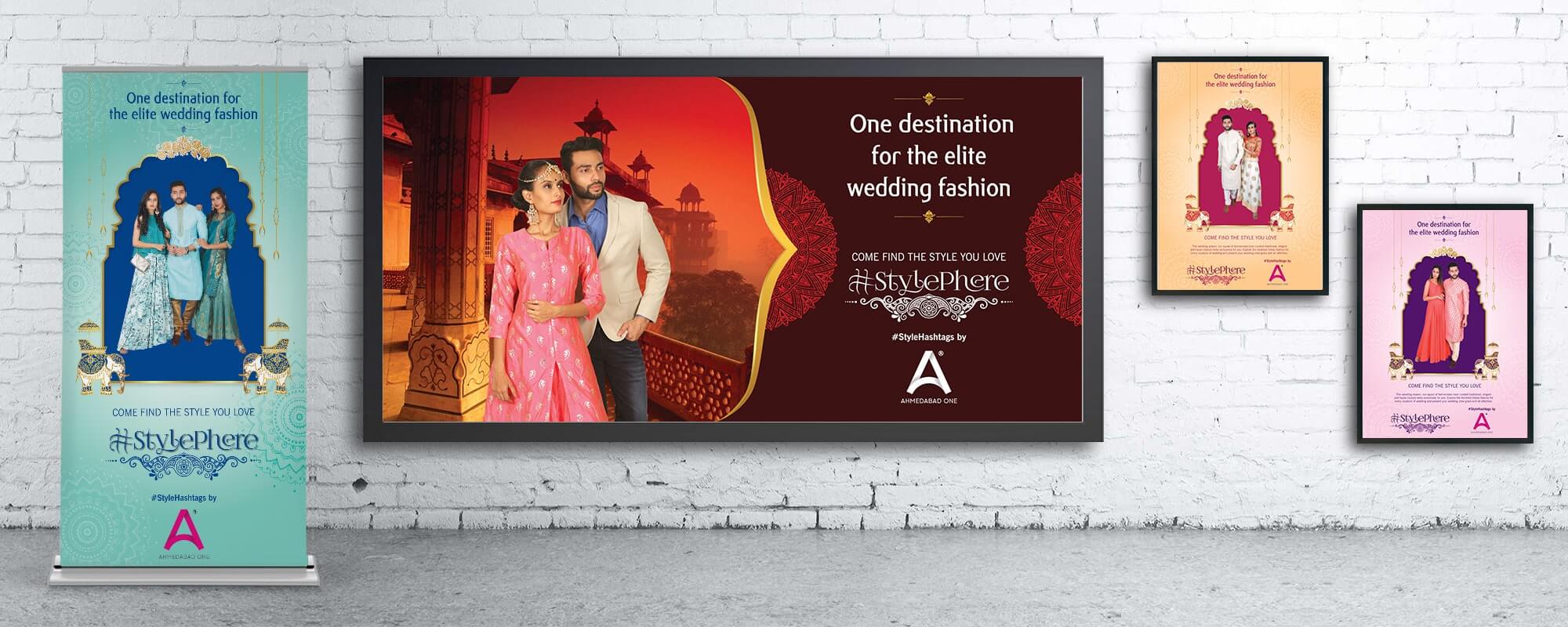 Creative Branding Backed by Concrete Strategy
Purple Phase is an award-winning strategic branding and design agency in Ahmedabad. We provide solutions for best logo and branding in Ahmedabad. We don't just create advertisements; we help our clients grow their business by addressing marketing challenges. Writing content and creating the design is the last thing on our mind. Understanding business, values, and brand come first. We strive to understand client's thought process behind the brand and where they want to see their brand 5 to 10 years down the line. Placing heavy emphasis on research, we gather primary and secondary intelligence about the industry, customers, and competition. These separate bits of knowledge help us in piecing together the puzzle of what should be the right strategy to achieve the objective at hand.
By the time it comes to executing strategy into content and design, we have absolute clarity of what we need to create. Be it a cross-platform campaign or a single piece of communication; our efforts are always guided by the single-minded-purpose of adding to the brand value.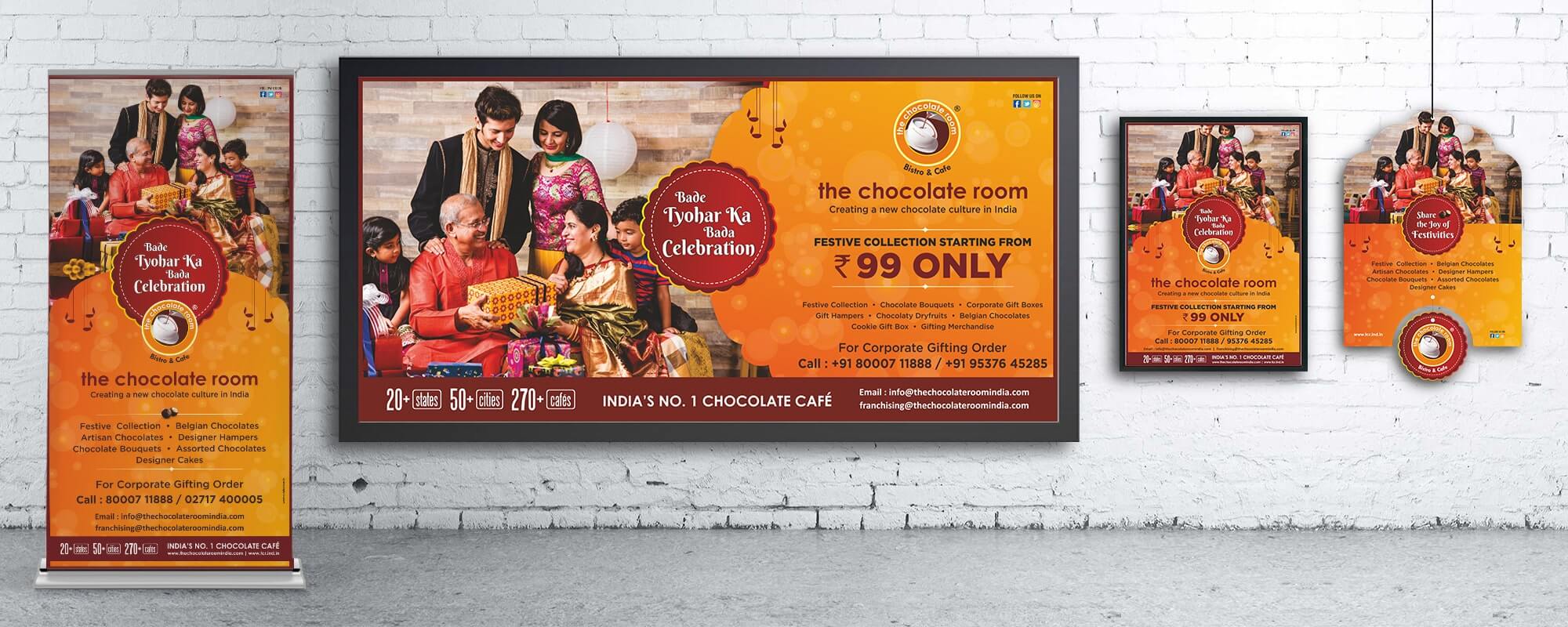 360 Degree Branding & Advertising Solutions
Purple Phase is a leading strategic branding and design agency in Ahmedabad. We provide end-to-end brand consultancy, advertising and designing solutions through a blend of data, strategy, creativity, and technology. Our focus is always on creating brand experiences be it logo design, packaging design, brochure design, point-of-sale promotion, website content & design, or advertisement campaigns across print, digital and radio including newspaper & magazine ads, Hoardings, pole kiosks, digital banners, and radio activations. We are a highly sought-after agency for best logo and branding in Ahmedabad. Our holistic services provide one-stop branding solution to the client, which spares them from the perplexity of dealing with multiple agencies and also saves time and money.
Since inception, we have managed and grown small to iconic brands from a varying spectrum of industries. Our work experience spans across segments like FMCG, Beauty & grooming, food & beverages, snacks, cafe & restaurant, salon, media & entertainment, real estate, construction & infrastructure, healthcare, agriculture, software development, candy & confectionery, event, jewelry, power, and engineering to name a few.
Each industry has its own set of explicit and implicit guidelines. Our dynamic experience and thorough understanding of different industries enable us to adhere to norms or break them to achieve corresponding brand objectives. No matter whether it is a long-term project or short-term project, our commitment to deliver out-of-the-box solutions remains the same.
Why Partner with us for Branding & Advertising
Your brand, and subsequently growth of your business, hinges on the agency you select. Hence we consider ourselves not as merely service providers. When the client hires us, we perform the role that of a brand consultant and brand partner. This commitment widens our perspective of seeking the right solution. Take a peek at core competencies that help us excelling in this quest.
#1. Right Strategy
Prerequisite to ascertain the effectiveness of everything from the logo to packaging and brochure to the advertisement is the formulation of a right strategy. We conduct necessary market research and consumer research to derive insights about industry and target audience. This data is processed through our creative thought funnel to brainstorm innovative ideas and determine the right strategy.
#2. Right Communication
When there are zillion of competitors making claims and providing a product or service similar to your business, it is critical to bring your distinction to the fore. We put to use our verbal and visual communication acumen to make sure that your brand message is not lost in the crowd. It is our core objective to make consumers lean forward and take notice of your brand message.
#3. Right Medium
From newspaper to hoarding and online banner to the digital kiosk, every medium of communication serves a specific purpose. Hence on an inapt medium, even the right communication will not deliver desirable results. Drawing from our experience, we identify which mediums will be most relevant to provide the message at hand and generate the maximum impact.
#4. Expert Team
Be it brainstorming or strategizing, creative thinking or visualizing, writing or designing, media planning or client servicing; we have a team of experts to execute every function with a parallel understanding of business, industry and brand objectives. Their expertise in combination with their experience in the industry sharpens the edge of our deliverables.

Whether you are in search of an agency for logo and branding in Ahmedabad or branding & advertising solution in Ahmedabad, we can collaborate with you. At Purple Phase, we go the extra mile to meet the deadlines, objectives, and expectations. We go the extra mile to accelerate the growth of your business and brand.