7 solid packaging tips to guarantee boost in sales & brand image
by Name
---
---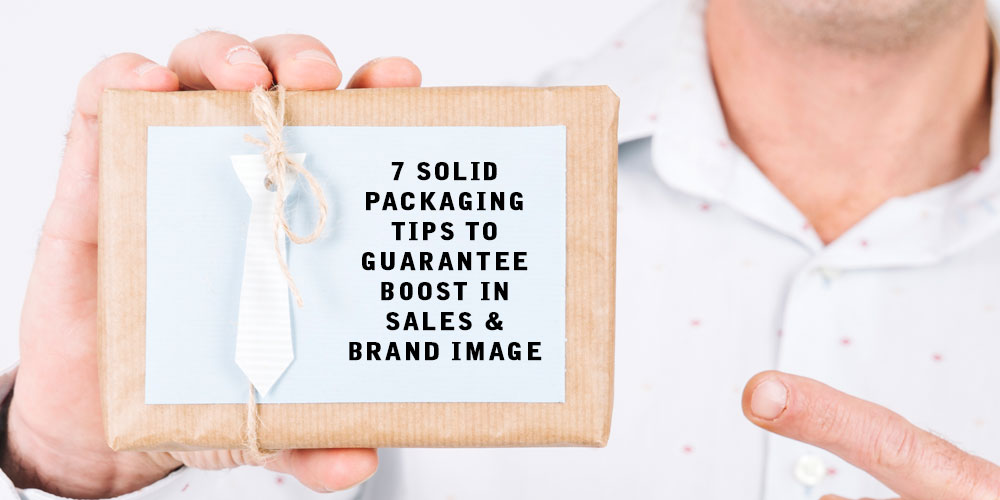 ---
'Good packaging protects your product. Great packaging protects your brand'.
If you are an entrepreneur, you would know that packaging is an essential aspect of selling a product. A good packaging helps in preserving the product, communicating with consumers and serves a means for product display. However, great packaging goes a step ahead, entices consumers into making an impulse purchase, and also contributes in crafting the brand experience. It won't be exaggeration to say that appealing packaging design is what differentiates a product from a brand.
Indeed, selecting right packaging design strategy for your product is as important as developing the right product. Especially, when a product on the shelf is going to get only 4 seconds of consumers' time, it's critical to make those 4 seconds count with out of the box packaging. In fact, 93% of consumers place visual appearance and colour above other factors when buying a new product. But there is more to packaging essentials than just exciting colours and visuals. So, if you are eager to make your product standout in the market and give its sales a little push, here are some time-tested packaging tips, which can help you with that.
1. Know your target audience
Every marketer wants to sell their products to maximum number of customers, however clearly defining your core TG can aid in packaging designing. Knowing their age, values, beliefs, attitude and behaviour can benefit in defining visual & verbal communication tone.
2. Reflect your brand personality
Packaging is part of the brand experience. And that's why it should reflect what your brand stands for. Apple products are known for their minimalists and chic designs. The same approach is also translated into its packaging.
3. Make consumer friendly innovations
Imagine you are in the shower. You pick up the shampoo bottle and pump it and pump it and pump it…but sticky shampoo is taking forever to come out. Someone thought of it and put cap of the shampoo bottle at the bottom. And bingo…problem solved. That's the power of packaging innovation – it solves consumers' problems.
4. Make it simplified yet visually appealing
Your packaging should not be a clutter of communication and visuals; otherwise it will turn away consumers. It should be simple, clear and yet visually appealing enough to grab attention from a distance sitting on a shelf in the row of other similar products.
5. Keep durability in mind
Durability is the key for any packaging. It's the fundamental idea behind packaging to keep the product safe and preserved for as long as possible. Hence, pay close attention to selecting right packaging material for your product.
6. Be honest
Packaging should not, under any circumstances, be misleading. When you try tricking consumers into buying product through misleading information and images, you end up disappointing the consumer and ultimately lose them forever.
7. Talk benefits or not?
It differs from brand to brand. Some brands utilize packaging for communicating product benefits, While other brands stick only to design essentials. Both are good strategy. You should go along with whichever suits your brand personality and product category. But if you choose to talk, here is an innovative way to do that.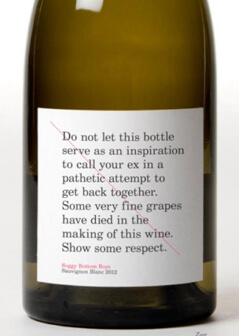 Apart from these, staying abreast with current packaging trends is also a good idea. With right packaging design strategy, you can definitely make the most of your product potential. And if you are looking for packaging design partner – be it for food packaging, FMCG packaging, fashion accessories packaging, beauty products packaging, IT products packaging, jewellery packaging and other luxury products packaging – we can help you with that. At Purple Phase, we have expertise in offering excellent packaging solutions to clients from diverse industries.
We at Purple Phase Communications believe that Packaging Design is perceived as a science of consumer behavior. The science at work here is simple; the more engaging the packaging is, more the chances of product ending up in consumer's basket. If you have any other ideas about packaging or want to share your experience and opinions, please leave a reply. You can also write us at [email protected]