How Ambience Design can make a difference in the Consumer Experience
by Name
---
---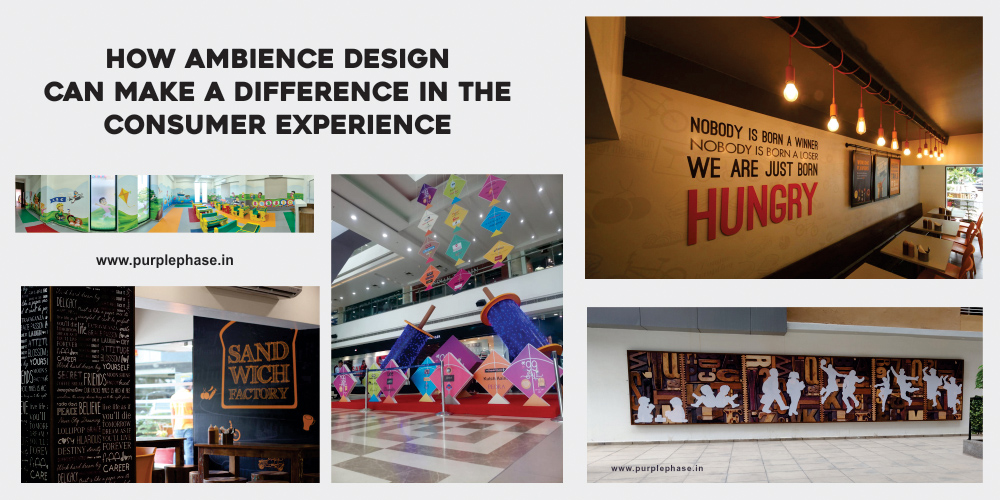 ---
Imagine walking towards any business establishment. What is the first thing you notice when you enter its premises?
Whether you are running a restaurant, a school, a café, managing an office space or a retail store, its ambience is the first thing that catches your attention.
The importance of ambience design / ambiance design cannot be underplayed. The customers form an impression of your business on the basis of your outlets or offices ambience design. You might not even consider this, but everything that is a part of your business environment is a part of your ambience design.
Research in environment psychology proves that ambience design has a significant effect on the customer's attitudes, behaviors and emotions. This makes it only fair to say that ambience design directly affects customer experience. You may most definitely lose your customers to your competitors, if your business has an ambience that makes your customers feel unwelcome or uncomfortable.
Still not convinced? Let's understand how ambience design will help make a difference in your customer experience.
1) Ambience is your image
Your establishment's ambience has the capacity to directly convey your business's image, ideology and values. Just a single look effectively expresses your businesses vibe. For e.g. whether it's a posh restaurant or a modern café, you can quickly comprehend an eateries vibe just by walking through its doors.
2) Ambience design helps in branding
Your ambience is the first thing that your customer notices when they walk through those doors. This first impression will dictate how the customers perceive your brand, what kind of service they expect, and if they ever want to come back again. Ambience design is crucial to your branding strategy, it leads customers into potentially forming a positive or negative impression about your brand.
3) Social Media Age
In the age of Instagram check-ins and Facebook mentions, your establishment's ambience design is your silent salesman. In this case, you don't want your ambience to be a dull or monotonous one. Everybody wants to post where they've been and what they've seen, and if your ambience design is a pleasing one, it will entice your customer's entire follower list.
4) Customer Psychology
Your establishment's ambience design impacts customer psychology. Whether you believe it or not, the ambience may impact the amount of time a customer might spend in your organization, if or not they want to associate with you or if they feel a real connection to your brand's ideology.
At the end of the day, customer experience is all that counts. Your customers need to feel extra special. Of course, you are leaving no stone unturned when it comes to the quality of your products and services. However, a great ambience design will always work in favor of your business.
Looking for someone to help you with your establishment's ambience design?
The team at Purple Phase Communication are experts at ambience design. We are an Ahmedabad based brand consultancy firm who have worked famous restaurants, cafes, office spaces and schools to help them create eye-pleasing ambience designs. Having an expert and experienced team of professionals on board, we offer creative solutions to all your needs. Connect with us at [email protected] or visit our website www.purplephase.in for more information.