BRANDING LESSONS TO LEARN FROM NARENDRA MODI
by Name
---
---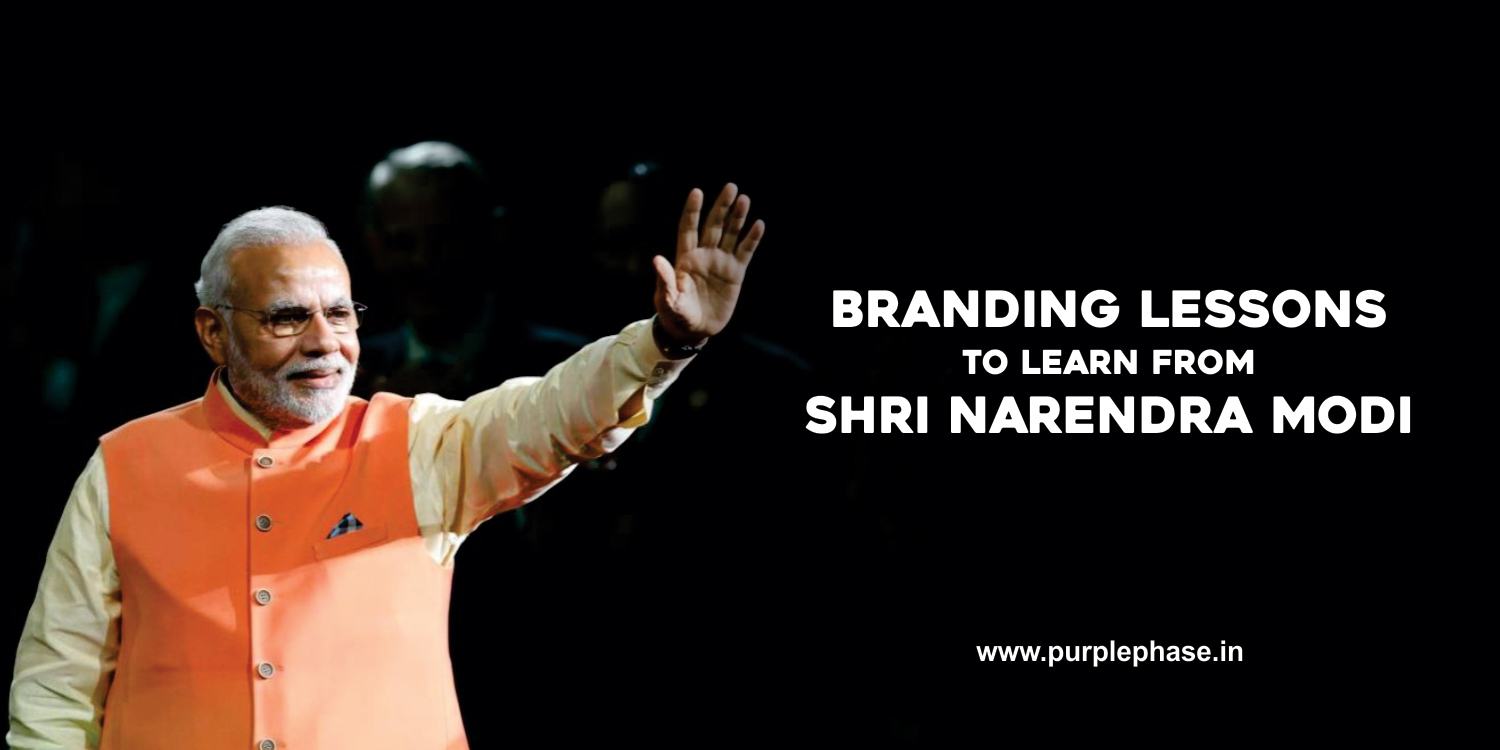 ---
BRANDING LESSONS TO LEARN FROM NARENDRA MODI
Not writing this article being a Modi Pro person but trying to explore the Modi effect in terms of branding.
The General Elections of 2019 were proof to that fact that any kind of publicity whether positive or negative, is good publicity. The new Government was formed with a clear majority, solely on the basis of one name and all the charm that comes with it. If you really think about it, the name "Modi" is no less than a brand. I wouldn't be surprised if there are any trademarks for acquiring the same in the near future.
But how do you think this has happened? How did one name get so popular within the span of just a few years? If you think this is a mere coincidence, then you haven't been paying much attention. This has all been possible because of a proper detailed strategy, carried out with a clear purpose in mind and a result-oriented attitude.
Our Prime Minister has been taking out branding lessons out of his hat one after the other. And here are a few worth spending your time on.
1) Be a constant innovator
If you look closely and observe, our PM strives to innovate at all times. Whether it is his out of the box campaigns, unique ideas, his creative speeches or the boldness in his decisions, he never fails to take any risk and has the courage to stand against all odds. Examples are "Swachh Bharat Abhiyan" and "Notebandi".
Key Takeaway - This is a lesson that all brands need to learn. Brands need to understand that innovations have the power to attract customers. Creativity and innovation is a ship that will never sink and will save you across all tides, whether high or low.
2) Build a direct rapport with the TG
Modi has broad knowledge and full awareness regarding his target audience. He knows exactly who to address, what his audience's pain points are, how to find remedies for them and how to solve their concerns most effectively. "Ujwala Yojana", "Toilets" and "Tripple Talq" were targeted to women of India and women across strata responded in terms of votes.
Key Takeaway – It is imperative for brands these days to know their target audience, have complete knowledge regarding their audiences taste & preferences, attitudes and opinions. It is crucial for brands to do detailed market research and study their customers to know best about them.
3) Effective Communication
Our PM is undoubtedly one of the best orators of our time. He has a knack for sending out his messages most creatively, in an engaging and interesting manner. It's no surprise that we all get hooked to his inspired campaign taglines and get glued to the TV, anytime he is giving a speech or making any announcement. . Modi's Government has launched various schemes for its people such as the "Udaan Yojana", "Startup India, Standup India" & "Digital India" just to name a few. All of these are well promoted and aimed at capturing the public's attention right from the beginning.
Key Takeaway – Brands these days need to craft their messages in the most creative way possible, almost like a wrapping a present in a beautiful shiny paper. This is the only way that their audience will resonate with them and will want to associate with them. Appealing to the audience in a fascinating and engaging manner is now most importantmore than ever.
4) Be a digital expert
Modi's presence on digital media is something that cannot be ignored. He is among the first, most followed political leader in India and his popularity grows day by day. Whether it's uploading perfect clicks on his Instagram account, never missing out on a tweet, or actively announcing plans and schemes on his Facebook page, his presence is omnipresent. You may not even believe this, but he has around-the-clock, dedicated digital marketing team handling all his mobile apps, social media and his official YouTube channel.
Key Takeaway - Creating positive impressions online has become a part of any modern business. The role of digital in any marketing communication has now become as important as food for your survival. The faster the brands embrace digital media, the better it is for them.
5) Turning problems into opportunities
You all must be familiar with the phrase "When life gives you lemons, make a lemonade instead." Our PM definitely takes this most seriously. He can easily be characterized as a problem solver and risk taker. Any problem thrown at him, whether big or small is tackled most effectively by him.
Key Takeaway– Brands need to know the art of turning contingencies into opportunities. They need to know how to leverage the situations to their best interest and to solve the problem effectively.
6) Advanced Planning
One of the best quality of Modi is having far-sightedness, a plan-in action and a long term vision. He always thinks ahead and predicts things for his people, before anyone else can.
Key Takeaway - Building a powerhouse branding strategy requires having a foresight and the ability to plan in advance.Brands need to think ahead and anticipate changes in the market trends before their competitors can.
7) Damage Control Mode
Modi has always tried to up his game despite the circumstances. He is a visionary and knows well to handle situations when in despair. Whether it is quickly acting on the soldier's concern or giving relief to drought ridden states, he is always prepared and ready to curb the situation at hand.
Key Takeaway -During difficult times, brands need to understand that adopting effective damage control strategy is crucial. The customers will remember what the brand did for them during tough times and will be loyal in the long-run.
Final Thoughts
There is a need for businesses to strengthen their brand & connect with their audience on a deeper level.Branding does not mean going all out with your campaigns but doing it subtly and smartly. Paying attention to these small details will help take your brand a long way.
We are Purple Phase Communications, an Ahmedabad based brand consulting firm. The team at Purple Phase Communications are experts at creating strong, relevant and enduring brands. See how we can help you with your branding. Visit our company website https://www.purplephase.in/ to know more about our work.