What mistakes FMCG startup companies and Local Brands make?
by Name
---
---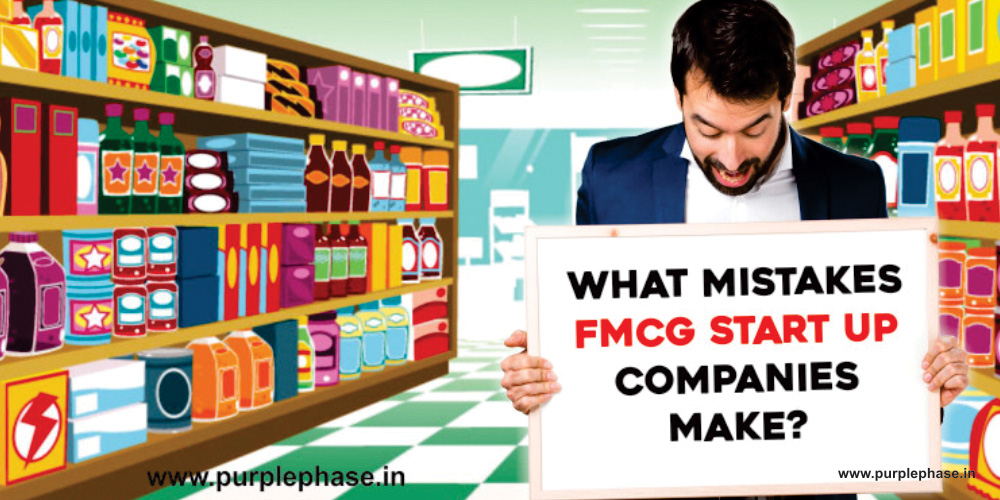 ---
FMCG is one of the categories where we can see thousands of Global brands & much more local brands in each sub category. And not only big brands but many local brands are also having amazing products and ideas. But this market is the most competitive market among others. Every year thousands of new brands enter and equal brands die too.
Let's look at the mistakes that many small brands or startups make with the point of view of Branding & Marketing. Let's see what they cannot see...
1. Entry is easy but survival is not
When you have a good product or good product idea it is easy to enter the market targeting small set of consumers, with smaller lots or production and easy distribution in selected area. You do not need to invest much in marketing, people and packaging. Your selected consumers know you or your local brand and that is enough. But once you want to grow you have to reach to larger consumer base and here you have to fight with many other brands to catch consumer attention. You need to invest in packaging, distribution, advertising and people too. Most small brands feel that only a good product is enough. But this is a very big mistake they make. When you start brand expansion you have to be ready for long term and continuous marketing.
2. Not maintaining consistency
I have observed that many start up brands behave like an enthusiastic baby. They jump in to the game without any preparation or planning and just out of aggression and passion. They invest heavily in one go and then suddenly stop investment in marketing. These entrepreneurs are very quick in doing something and quicker in taking actions back. FMCG market demands slow and consistent activities. You have to plan for long but move step by step. Do not jump to every opportunity you see and waste your money. As a result of some failures they feel that advertising or marketing is not worth doing. But actually you did not go by the rules of the game.
3. Marketing and branding are not for me
Many small or startup brand owners do not consider Branding as one of the most important part of the strategy. They go with the good results they have got from the smaller market base in the early phase. But specifically in FMCG you have to fight for shelf space as well as consumer attention with many small and big brands. You need attractive name, logo and packaging. You need to capture good space in retail store. You need to shout about your product so your TG at least know you and they come to store demanding your product. I have also observed that some business owners settle for cheap and non strategic design and branding to save money. But this is not less than suicide for the brand. It is to understand that all 4Ps are equally important for any brand success.
4. Keep changing strategy
As I mentioned earlier marketing has to be well planned and consistent. You cannot keep changing your strategy every few months. For example If I sell good number of products during festive season on online platforms, I start believing that online is the future and there is no need to go in retail. If my retail sales slowdown, I start feeling that I am in the wrong channel at all. But that is not right. Every channel has its own importance and as per your long term objective you have to select the channel mix and focus on each one continuously. If you do not have deep pockets, go slow and focus on small size markets. But do not keep shifting your focus with smaller success or failures.
5. Considering marketing as an expense
A product becomes brand only when all 4Ps are taken care of. Understand, marketing is not expense but it is investment. It is not necessary to spend more but it is must to spend wise. If you are of opinion that I will spend on advertising or marketing once my brand will reach certain level, believe me that day will not come. Your product has to be good, you need to have clear pricing strategy, your distribution has to be very strong but you cannot avoid promoting your brand and wait for success. Specifically in FMCG visibility and unique positioning are crucial to be seen among the crowd.
6. Social media is everything
These days 4 out of 5 clients come and ask us to help them build their brand through Social media. Why so? Because it is cheaper and faster medium according to many. We say to them that yes social media marketing is important but not everything. Social media is the platform where people come to socializing not to see your advertising. You have to weave in your brand story in a way that you do not disturb them and also stay connected. Putting one post every day on something will not build the brand. Offline marketing mediums also have their own importance. We suggest media based on the product nature, state of life cycle, consumer and client's budget. But remember, brands are not made on social media alone.
7. Dream like a big one but act like a small one
People show us ads of world's biggest brands and ask us to create similar impact. But at the same time they are not ready to pay higher fees, not ready to spend and also ready to compromise on quality of marketing. These big brands have invested their years on branding and product development. Nothing happens overnight but you have to have the vision and spirit of becoming a big brand. Their success stories are open to all so you have to learn those strategies and act like a big brand.
At Purple Phase Communications, we have worked with many startup companies and helped them grow. We believe that one has to come in the game with a very long term vision and needs patience too. Nothing happens overnight. So we suggest clients to go slow but be consistent. We suggest to focus on small market segments and take further steps from learning of these markets. This will help them test the market with less investment and they can grow slowly without major ups and downs. All startup companies or local brands need to understand that entry in this segment is very easy but survival is not. You need to stay strong and be consistent in your efforts if you wish to become a leading brand in this category. And last but not the least, always trust your branding partner and use their expertise and experience for your brand.
If you wish to share your views or connect with us for any query, please visit https://www.purplephase.in/ or write to us on [email protected]