If you are a startuppreneur, you shouldn't start your business without knowing these 7 branding basics
by Name
---
---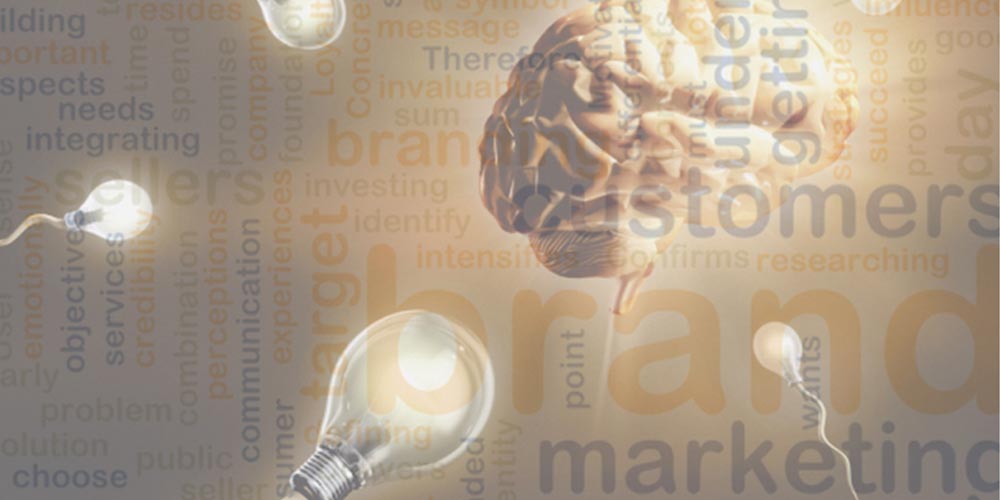 ---
Essentially there are two types of startup businesses. Those who introduce a new dish in the menu and those who reinvent an old dish with new ingredients. Here, former are the startups that create an entire new category with some groundbreaking idea, while the later are those who come up with some innovation in a well-defined category. Whichever breed you fit in – make a mental note that – among other things you have in your checklist to plan, manage and execute about, you must not play down the branding part.
So spend time behind planning for it and have some budget reserved for it. In attempt to fund your other agendas don't end up having shoe string budget for branding. In fact, even on a low budget, with a right selection of mediums and effective communication, you can reach out to your audience, and an expert brand consultant can definitely help you with that.
But before that, to get the ball rolling, here's a piece on how to nail your startup branding exercise.
Don't fall in love of your product blindly – do a reality check
You should do some research among category, competition & consumer before your launch your product or service. As its your baby, you may be loving it from bottom of your heart but more important is that your consumer should love it more than you do. Check if the market is read for your offering or not?
Does your Brand has any USPs (Unique selling proposition)?
Does your product or service has any unique differentiator which separates it from the competition? Remember, to become a successful brand, your product must have some USP. And if it does not have it, you can create it through communication also. But without any USP your product will remain a commodity only.
Know your brand personality & decide brand positioning
First things first. You must have a clear vision of what type of brand you want to create. And that would come by identifying the personality of your brand. For example, if you are a financial startup, you should focus on values of trust, authenticity and knowledge; or if you are into technology, your brand should emphasize on innovation, versatility and speed. Get the drift?
Once you know the personality attributes you want breathe into your brand, you will get the cue about how should you position your brand. Just remember, it cannot be too generic or too precise. In a line, or at max two, your brand positioning should describe not only what you do and for whom you do it, but also what makes you a superior choice at it.
What should you name your company?
Don't buy into what Shakespeare said, 'What's in a name?' Because, there is a lot. This lot mainly involves legal validity, SEO compatibility, ease of pronunciation, recall value and domain availability. Other than that, you can go for an objective or independent name, but it should be meaningful nonetheless. And, last but not the least; it shouldn't be so specific as to limit future extension of business.
How should your logo look like?
Your logo is the face of your business. Hence it has be eye-catchy, but at the same time it has to be meaningful, memorable and speaking to your TG. Clutter always drives the attention away, so focus on minimalistic design. Also, considering slew of mediums a logo appears on now-a-days, adaptability is the key.
Have a proper communication strategy in place from day one
Your communication strategy comprises of What to say, how to say, when to say and where to say? Make short term and long term strategy and review it on short intervals. So understand that branding is not just about creating some designs but it is more about right communication in right tone, at right time and through right medium so that it servers the objective.
Consider branding as an SIP for your business
No brand is built overnight. Branding is an exercise that takes its time. Also branding is not an expense but it is an investment. So consider branding as a Systematic Investment Plan for your business. Keep investing in it regularly to give your target audience a definite idea of your brand personality, positioning and promises as well as to create a strong brand recall. And over the long-run you will see fabulous returns.
Focus on all Five Ps of branding
Product, Price, Placement, Promotion and People. If you get your brand right across these four dimensions of branding, you can rest assured that your brand will flourish. Invest resources in building value for your product. With a quality product you can command a premium price. Placing your product at the right place in the nick of time is also a pressing need. Promotion would involve all the communication – beginning from your visiting card to packaging and all barding across all mediums. And people. They are the most cardinal pillar on whose shoulders your brand stands. Your employees, dealers, distributors, customers, shareholders, potential customers. It matters what all these people think, feel, and say about your brand. Because their perceived brand values is what converts into realized value.
Last but not the least…
There are other things to keep in mind. Such as, what you are offering must be aligned with what you are promising; otherwise all the efforts invested in building your brand will deflate like a balloon! But having steered your way clear of above checklist will surely put you in the driver's seat.
And if you are more concerned, you can drop by a message in our inbox, we'll be more than pleased to give your business the startup branding edge. Because, at Purple Phase Communications, we appreciate the challenge of creating a brand from the scratch; it lends us creative freedom to showcase our repertoire of skills and allows us an opportunity to create, nurture and grow a brand from the roots.